I was watching last night's episode of Studio 60 on the Sunset Strip, Aaron Sorkin's new show, when I caught this on the wall behind a character: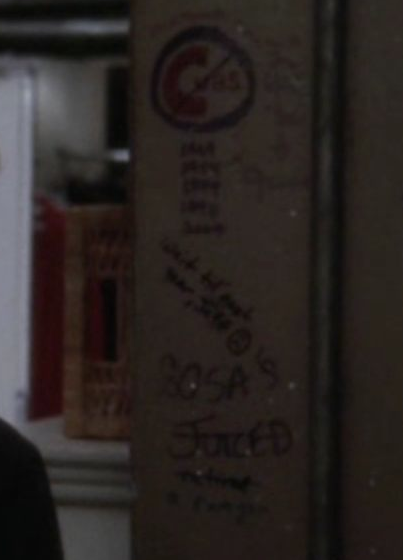 Looks like me like it says this:
1969
1984
1989
1998
2003
Wait til' next year, Jeff :-(
SOSA'S
JUICED
retired
a ranger
Just thought that was interesting. Personally, I like Tony Almeida's Cubs mug on 24 better, but I'll take Cubs easter eggs wherever they come.
This is a FanPost and does not necessarily reflect the views of SB Nation or Al Yellon, managing editor (unless it's a FanPost posted by Al). FanPost opinions are valued expressions of opinion by passionate and knowledgeable baseball fans.