So I was thinking this morning. Yes, I know... dangerous thing, that.
We've heard in recent years about players who have gone on the DL to get treatment for mental health issues... Zack Greinke a few years ago, and currently, Aubrey Huff.
What about players who don't have a diagnosed disorder, but might be able to use some time away from competing just to get their mental approach to the game straightened out? I'm thinking specifically about Carlos Marmol here. In addition to possible mechanical issues, it wouldn't surprise me if Marmol could use some time away from the pressure of pitching, but not enough to put him on the DL.
We have seen MLB create a seven-day DL this year for players recovering from concussions. Why not have a similar-length DL for a player who just needs a brief breather? That would allow teams to replace them on the roster for a few days. On Saturday, Marmol got booed when he came into the game and again when he walked the first man he faced. That can't be helpful to him. If he could take a few days off, maybe work on mechanics and also maybe talk to a sports psychologist, maybe he'd come back and be effective. It would have to be better than his current "demotion", which doesn't really help him or the team.
Worth thinking about, anyway.
Cubs lineup:
DeJesus RF, Campana CF, Castro SS, LaHair 1B, Soriano LF, Mather 3B, Barney 2B, W. Castillo C, T. Wood P
Hey, look! A Welington Castillo sighting!
As noted earlier, Blake DeWitt has been DFA'd to make room for Travis Wood. That leaves the Cubs temporarily with 13 pitchers, and they'll have just four bench position players for today's game.
Today's Starting Pitchers
---
W-L
G
GS
CG
SHO
SV
BS
IP
H
R
ER
HR
BB
K
ERA
WHIP
2012 -

Aaron Harang

1-2
5
5
0
0
0
0
28.1
31
19
18
3
13
30
5.72
1.55
---
Travis Wood faced the Dodgers twice last year. One of them was good. The other? Not so much. Current Dodgers are 8-for-24 against him... very small sample size, and at Iowa this year Wood struck out 30 in 28⅓ innings with only eight walks, but has posted a 5.08 ERA and given up four home runs. In short, who knows what we'll get?
Sorry, but I simply cannot let an Aaron Harang start go by without sharing this photo with you again: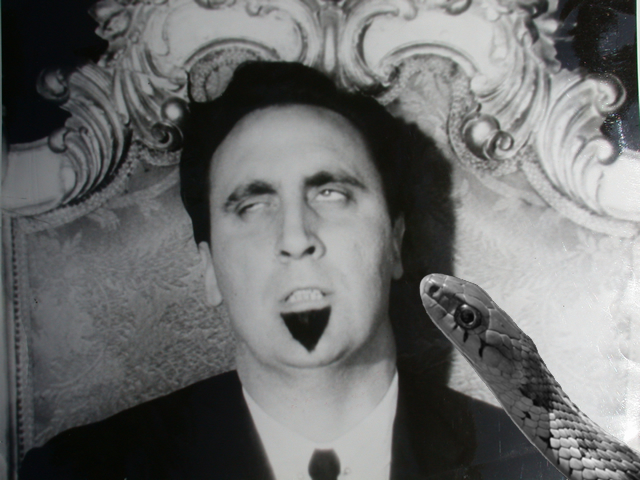 Anyway. Harang has faced the Cubs many, many times, though with all the roster turnover, there are only two Cubs with any significant number of AB against him: Alfonso Soriano (11-for-40, one home run) and Geovany Soto (5-for-23, one home run). Harang is off to somewhat of a rough start this year with a 5.72 ERA and 1.55 WHIP, so maybe the Cubs can take advantage.
Today's game is on WGN. Here is the complete MLB.com Mediacenter for today.
Baseball-reference.com game preview
Please visit our SB Nation Dodgers site True Blue LA.
Today's first pitch thread will post at 1:20 p.m. CDT and the overflows at 2:20, 3:20 and 4:05 p.m. CDT. If you need more overflows due to extra innings or rain delays, post them in the fanshot section.
Discuss amongst yourselves.