The Cubs must have been fatigued after Monday's ridiculously long (three hours, 25 minutes) loss to the Dodgers, so Tuesday afternoon in Mesa, the pace was much quicker, almost an hour shorter at two hours, 28 minutes, and a good result, too: a 4-2 win over the Rockies. That extended the Cubs' spring record to 3-1.
They did it with the long ball again; Christian Villanueva, starting at third base, and Dave Sappelt, who took over for David DeJesus in center field, both hit solo shots. Villanueva's was off Jorge de la Rosa, who is trying to make his way back to the Colorado rotation from an injury; Sappelt hit his off Edgmer Escalona. Escalona has pitched briefly for the Rockies each of the last four seasons, and not very well; outings like the one he had today aren't going to help him make that five.
Cubs pitching gave Colorado just seven hits and two runs; Edwin Jackson had the best outing for any Cubs starter so far, two scoreless innings. One run was scored off Drew Carpenter, who, if he sticks around (he's a non-roster guy), will probably be in Iowa's bullpen this year; the other was off Nick Struck, who gave up a triple to DJ LeMahieu, a sac fly and then a hit to Henry Wrigley (no relation, as far as I know, to the former Cubs ownership family).
Attendance on another not-so-warm (well, at least by Arizona standards; it's puking snow in Chicago today, so 61 degrees and sunny would have felt great) day was just 4,021, one of the smallest crowds in Mesa in years, making the two-game total 11,805 and the average so far 5,903. The small crowd is likely because it's early, long before spring break. These could continue for the next three days.
Here's some good Cubs news:
#Cubs Scott Baker threw 25 pitches in live BP, Vizcaino threw 25 in bullpen. Both sessions went well

— Carrie Muskat (@CarrieMuskat) February 26, 2013
It's already been announced that Vizcaino won't pitch in any spring games; he's likely to start the year at extended spring training, and on the 60-day DL, which will open up a 40-man roster spot (my guess is Brent Lillibridge gets that spot and goes north with the team). Baker, if he keeps this up, might pitch in a spring game or two and, though Dale Sveum hasn't said anything official about Baker being ready for Opening Day, clearly, the Cubs would like to have that. Sveum is also talking about adjusting his early rotation to give Matt Garza a little extra time:
Sveum pointed out there is an off-day on April 2, adding "you could manipulate (the rotation) a little bit" when scheduling their first starts. In other words, if the Opening Day starter is Samardzija, the Cubs could bring him back again on April 6 in Atlanta on his regular rest, holding Garza back until April 7 to give him an extra week to stretch out.
That makes sense. In the meantime, Brooks Raley will get a spring start Wednesday as the Cubs host the Dodgers at Mesa; his opponent will be Aaron Harang. Which means I have to post this photo again: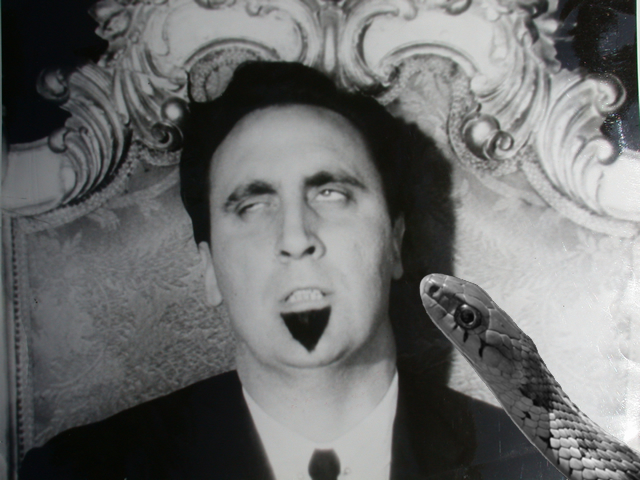 Speaking of the Dodgers, did you catch this quote from new Dodger Zack Greinke?
"It's obviously the No. 1 thing," Greinke said. "I could play for the worst team if they paid the most. ... If the last-place team offers $2OO million and the first-place team offers $1O, I'm going to go for the $2OO-million no matter what team it was."
Wow, I mean wow. Now, I'm not going to say that players shouldn't go for the most money they can get; most people would, I suppose, if the job situation was right for them, no matter what the job. But isn't winning important? Isn't the city you play in and live in during the season important? Aren't the organization and teammates important? In Greinke's case, the Dodgers clearly are a contending team and aren't a "last-place" team. But is he really saying that if a bad team had offered more money than the Dodgers, he'd have taken it?
Food for thought. Have at it.