Fox-TV's "Baseball Night In America", a blatant ripoff of the CBC's "Hockey Night In Canada", simply doesn't work. While baseball is a regional sport, people have become accustomed to getting games via computers and mobile devices no matter where they are. Thus, carrying five games in this Saturday-night time slot makes little sense. This game, between two teams a collective 22 games under .500, and at least one of the four other games (Brewers/Pirates) is being carried in only a handful of markets. (See below for the coverage map.)
This means that you're out of luck if you are a Cubs fan outside the areas this game is being carried. (Or maybe you consider that lucky, given the way the Cubs have been playing.) My understanding is that this is going to be rectified in 2014, when you will be able to see out-of-market Fox games via MLB.TV. For now, though, you're stuck watching the game carried in your market.
For this reason, and also the fact that the Cubs never, ever win these games, I'd just as soon not have them on Fox. Yes, I know, the result of the game doesn't depend on which channel is carrying the game, but the Cubs have not won a game televised by Fox since 2011; they were 0-6 in Fox games in 2012 and 0-2 so far this year.
At least Tim McCarver -- who is not doing this game, it'll be Justin Kutcher and Eric Karros -- is retiring after this year. Perhaps there's a chance Fox will hire someone better. (That's a low bar to hurdle.)
The Mariners and Cubs will both be wearing throwback uniforms for tonight's game. Here are some photos of both teams' choices, although there's only one image of the 1909 Cubs uniform. (The writer says he "hopes" the Cubs will join in, but it's now confirmed that they will be wearing those uniforms.)
Cubs lineup:
Valbuena 3B, Castro SS, Schierholtz RF, Soriano DH, Rizzo 1B, Sweeney CF, Bogusevic LF, Barney 2B, Castillo C
Hrm. I might have hit Darwin Barney ninth in that lineup, and put Welington Castillo in and among the three straight LH hitters.
Mariners lineup:
Chavez RF, Miller 2B, Seager 3B, Morales DH, Ibanez LF, Smoak 1B, Zunino C, Ackley CF, Ryan SS
Today's Starting Pitchers
---
W-L
G
GS
CG
SHO
SV
BS
IP
H
R
ER
HR
BB
K
ERA
WHIP
2013 -

Jeff Samardzija

5-7
16
16
1
1
0
0
106.1
93
45
40
9
34
115
3.39
1.19
---
---
W-L
G
GS
CG
SHO
SV
BS
IP
H
R
ER
HR
BB
K
ERA
WHIP
2013 -

Aaron Harang

3-7
12
12
2
2
0
0
64.2
74
42
38
11
11
59
5.29
1.31
---
Jeff Samardzija has never faced the Mariners. Current Mariners are 3-for-12 against him, too small of a sample size to draw any conclusions. Shark has had a not-so-great month of June, but his last two starts have been better. If the Safeco roof is open and it's sunny, the shadows could work to his advantage in the late-afternoon starting time.
Aaron Harang? Then it's time to break out this oldie but goodie: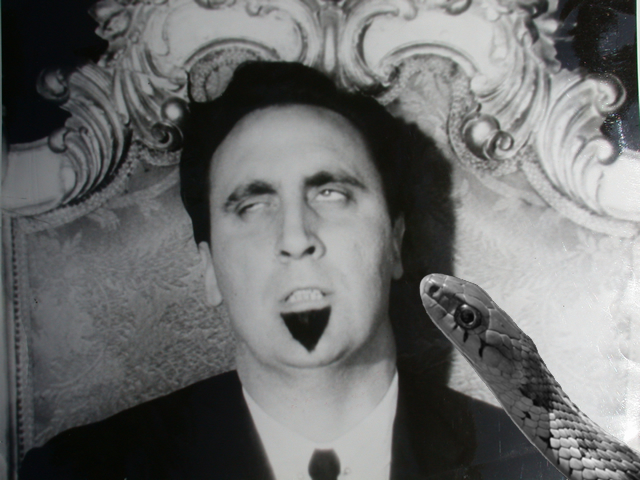 But seriously, the Cubs are quite familiar with Harang from his time in the N.L. Central. He's made 26 career starts against Cubs teams, more than anyone except the Astros, with a 4.40 ERA and 1.304 WHIP in 165⅔ innings. His last start against them was May 6, 2012, a game the Cubs actually won. Harang has been bad this year and current Cubs are hitting .284 (27-for-95) against him. Maybe we're not doomed.
Today's game, as noted above, is on Fox. As you might expect for a game between two teams going nowhere, it's going to be seen only in Illinois, Washington state, Oregon and Alaska, and parts of Indiana, Iowa and Idaho. Here's the complete coverage map for tonight's Fox games. Personally, I'm just glad this game is at 6:15 CT instead of 9:10 CT.
Here is the complete MLB.com Mediacenter for today.
Baseball-reference.com game preview
Please visit our SB Nation Mariners site Lookout Landing.
Here's the scoop on game threads for 2013. You'll find the game preview -- like this one -- posting as the first link in the StoryStream™, which will then contain all the overflow threads and the recap. The recap will also be on the front page as a separate post; once I post a game recap, the stream for each game will be retitled "Cubs vs. (Team) (Day of Week) Game Threads" so you can go back and find every thread related to that particular game.
In general, game previews will post two hours before game time. Exception: for day games after night games, that will usually be 90 minutes.
You will also be able to find the First Pitch Thread and all the overflow threads in the box marked "Chicago Cubs Game Threads" at the bottom of the front page (you can also find them in this section link). They will also appear in this StoryStream™. As I've done for each regular-season game for several years now, we'll have the First Pitch thread at five minutes before game time (moved up from actual game time per your requests), then an overflow one hour, two hours and 2:45 after game time.
Discuss amongst yourselves.