Tonight's New York weather forecast does not look good. So, here's the local radar to keep handy.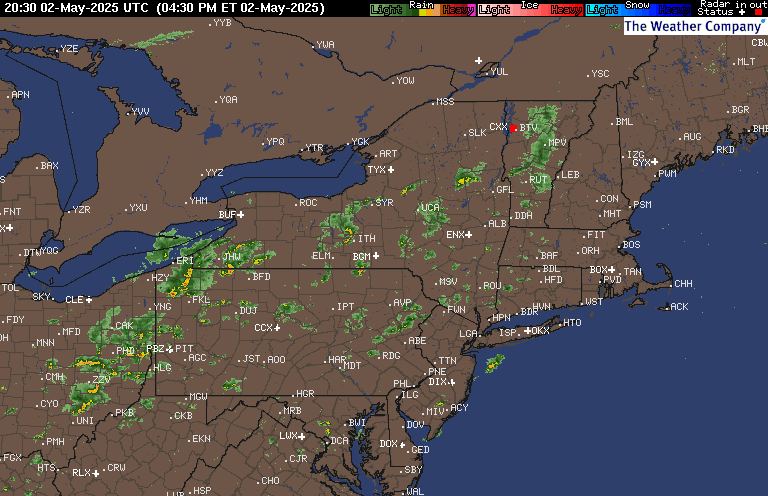 Monday notes...
THE WHOLE TEAM IS HOT: The Cubs are 32-18 in their last 50 games. The last time they won 32 of 50 was April 20-June 13, 2021, which left them with a record of 38-27. Then they went to New York for four games against the Mets and lost the first three before taking the fourth. The Cubs also were 32-18 from April 15-June 9, 2019, making them 37-27. Then they lost two of three at Colorado and three of four at Los Angeles against the Dodgers.Their last 32-18 stretch that extended into August was July 1-Aug. 28, 2018, making them 78-53. It was capped by 2 straight wins at home over the Mets, the second a walk-off. Then they lost the series finale, 10-3. (Courtesy BCB's JohnW53)
HAVING THESE GUYS TOGETHER MATTERS: Cody Bellinger, Nico Hoerner and Dansby Swanson have played together in 63 of the Cubs' 112 games. In those games, the Cubs are 36-27, a .571 winning percentage, equivalent to 93-69 over a full season. When any of the three have not played, the Cubs are 22-27, .449, equivalent to 73-89. The three have missed 53 combined games, including three in which both Bellinger and Hoerner were out: 30 missed by Bellinger, 14 by Swanson and nine by Hoerner. (Courtesy BCB's JohnW53)
GOING FOR PLAYER OF THE MONTH AGAIN: Cody Bellinger, six games in August: .478/ .539/.696 (11-for-23) with two doubles, a home run, seven RBI, eight runs scored and only one strikeout.
HE LOVES BEING A CUB: Jeimer Candelario since being acquired by the Cubs: .571/.640/.905 (12-for-21) with four doubles, a home run, four walks and eight runs scored.
DANSBY DOINGS: Dansby Swanson, last seven games since July 31: .280/.357/.960 (7-for-25), all the hits for extra bases (two doubles, five home runs), 11 RBI, six runs scored.
Here are today's particulars.
Cubs lineup:
Mets lineup:
Hey, look! It's old friend Rafael Ortega starting in left field for the Mets.
Drew Smyly, LHP vs. Kodai Senga, RHP
Drew Smyly has just been bad for the last few weeks, and I don't want to dwell on that. The Cubs tried using him with an opener a couple of times, that didn't work, then went back to him starting, that didn't work either. Hopefully he's worked on whatever was wrong and can get back to at least where he was when he faced the Mets May 23 at Wrigley Field, when he allowed two runs in five innings, and the Cubs won 7-2. We'd take that tonight, I think.
Kodai Senga has had a very good year in his first MLB season. He faced the Cubs May 24 at Wrigley Field and allowed three runs in five innings, along with five walks. The latter number, along with the fact that Senga leads the N.L. in wild pitches with 11, means perhaps the Cubs can be patient with him tonight. Senga has been pretty good recently, with a 2.48 ERA over his last five starts since the beginning of July.
Today's game is on Marquee Sports Network. You can find out if Marquee is available via a provider in your area here. It's also on MLB Network (outside the Cubs and Mets market territories).
Here is the complete MLB.com Mediacenter for today.
Baseball-reference.com game preview
Please visit our SB Nation Mets site Amazin' Avenue. If you do go there to interact with Mets fans, please be respectful, abide by their individual site rules and serve as a good representation of Cub fans in general and BCB in particular.
The 2023 Game Thread procedure will be like last year's, similar to what we've used for Spring Training.
You'll find the game preview posted separately on the front page two hours before game time (90 minutes for some early day games following night games).
At the same time, a StoryStream containing the preview will also post on the front page, titled "Cubs vs. (Team) (Day of week/date) game threads." It will contain every post related to that particular game, including the First Pitch Thread and the overflow thread, as well as the recap when it's published. The recap will also live on the front page as a separate post.
You will also be able to find the preview, First Pitch Thread and the overflow thread in the box marked "Chicago Cubs Game Threads" at the bottom of the front page (you can also find them in this section link). The StoryStream for each game can also be found in that section.
The First Pitch thread will post at five minutes before game time, then an overflow thread at 90 minutes after the scheduled game time.
Discuss amongst yourselves.